The Only Difference Between Try and Triumph Is A Little "Umph"!
If ever a day at Birchmont were aptly named, Spirit Day would be it; the energy level was high as all of our campers engaged in a full out, all day competition both home and away against Kenwood/Evergreen.
This year, our girls hosted as the camp home team while the boys travelled, each to defend last year's title. We competed in every sport at every age and practically brought the Dining Hall down with songs and cheers at lunchtime.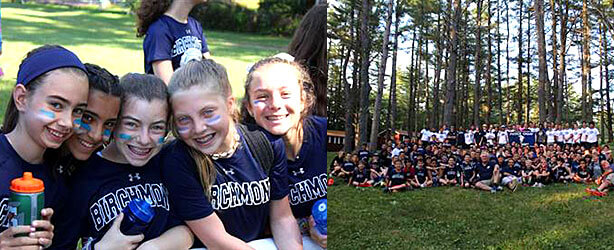 While many of the soccer, basketball, baseball, and volleyball games were split, Birchmont did not drop one tennis match home or away. In the final count, Birchmont won the day on both the Boys' and Girls' sides, a fine reward for committed effort and great heart. This marks our 9th consecutive Spirit Day victory. The Silver Trophy cup will proudly rest in our Dining Hall for another year!!
Although the games were hard fought, the scores, seemingly so important at game time, were not as important as the day's take-away, which was fun competition in the spirit of camaraderie, and sportsmanship.
After Spirit Day, we enjoyed a relaxing Sunday with late reveille (a customary way to start each Sunday), Breakfast in Bed, followed by a delicious camp wide Brunch and a Bookmobile. So happy to see lots of busy browsing at the Bookmobile which offered a nicely curated selection of young adult books. Just as grown-ups take to summer reading, it seems our campers like to relax with books in downtimes like Rest Hour and bedtime. I think it's true, not every reader is a leader but every leader is a reader. In summer we read for pleasure, in summer, we read for fun.
Our annual summer Hoedown was a great event as always. Imagine a country western outdoor party with live music, mechanical bull riding, face painting, baggo-tossing, hay-riding, fried chicken munching, and sour pickle eating with all your camp friends… well, you will just have to imagine it, cause you weren't here, and we don't want to make you feel badly that you missed it.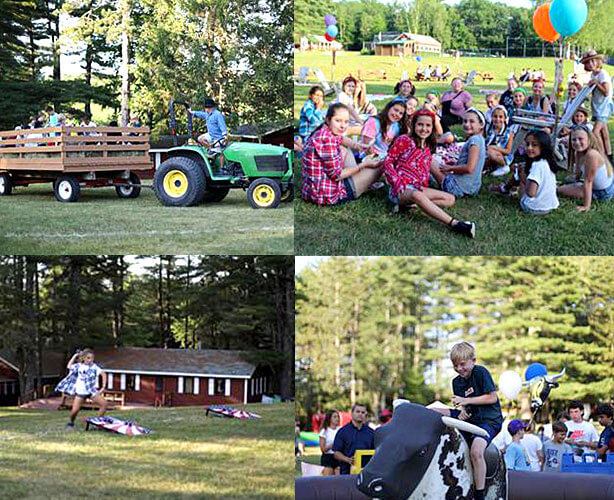 This week was loaded with outdoor trips and camp outs. Our Explorer and Pioneer groups had their overnights under huge moons in our Orchard.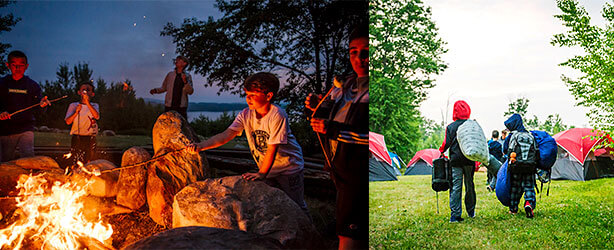 We said "bon voyage" to our Upper Seniors and Super Seniors who are off to 3 days in Quebec, our Lower Seniors have nearly perfect weather for their White Water Rafting Adventure, and our Junior Counselors are off the explore Acadia National Park in Maine. The Pioneers and Explorers seem excited to have the whole camp to themselves until upper camp returns.
This Sunday we will host our 30th annual chess tournament, and hold auditions for our camper variety talent show, which is always a summer highlight.
Hard to believe we are almost at our Parent Visiting Day and Session departure. But know that we will have fun till we're done in the setting sun, with lots more smiles to come.