We have begun, and we have begun well! Our buses left at 10:00 on the dot bringing excited campers to their new summer home. Counselors greeted the buses with excited anticipation. This was the moment they had been waiting for after a week long of meetings, role playing, and safety orientations. The kids were finally here and counselors were answering questions in rapid succession: "How will I find my bunk", "My sister is on another bus, when will I see her?", "How do I make my bed?", "Does anyone know I'm allergic to soy and eggplant?", "Where is the lake?" And the counselors had questions too…Where is everybody from?? What part of camp are you most excited about? Who wants to unpack and play Jamcam before dinner?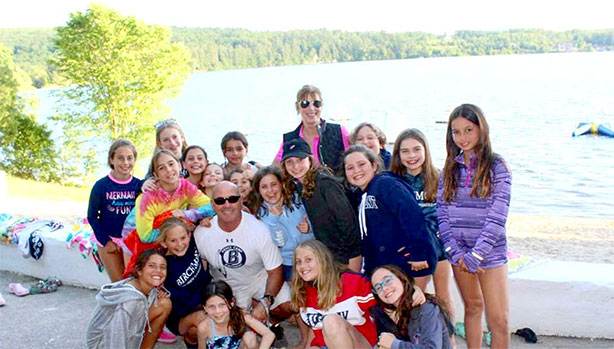 The first week of camp has flown by, as campers are settling into cabins and becoming fully engaged in camp life. They are not thinking so much now about their parents and pets they left at home, but have begun charting a new course for their summer at their new home away from home.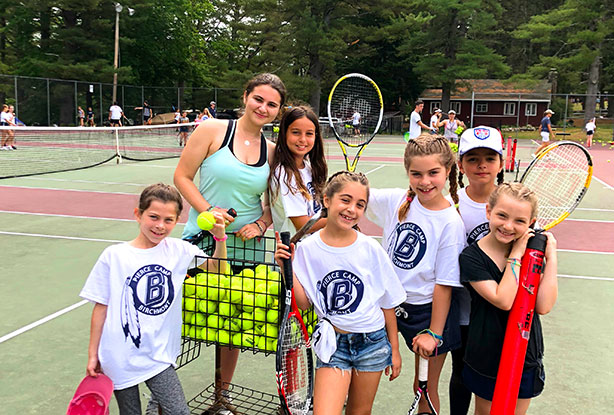 We have gotten so much done already…swim laps are being passed, talent auditions are being held, Big Brothers and Sisters have met, friendships have been formed. We had our Opening Firelight ceremonies, boys in the Overlook and Girls at Notches. We established goals for the summer, and welcomed everybody, new and old, as we sat around our roaring campfires. The girl's firelight broke out into an impromptu dance party under the stars as we promised to hold each other in high regard, no matter where we came from before this first night of camp.  For now we are all part of a big Birchmont family, with lots of fun in front of us everyday.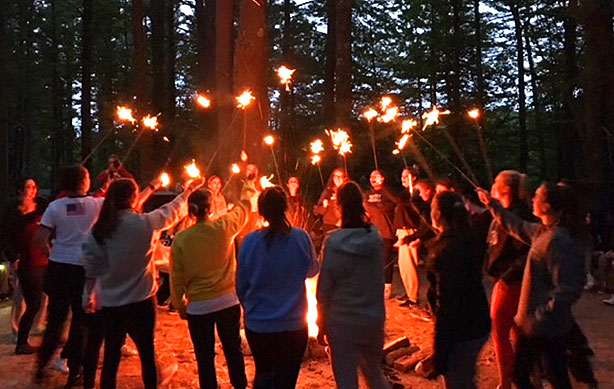 At Quiet Hour, Greg talked a bit about not being afraid to fail at camp. How simple and empowering it really is to change the mind set of "I Can't" to "I Could if I…". His examples seemed to resonate as campers began to realize that it's true, "I Could If I" is a powerful little key to unlock the door of self-doubt so many children let get in their way of trying new things, or mastering new skills. Attitude is a young learner's most precious resource, and for every door, you alone can hold the key. Try waterskiing, toss the ball high to serve, unfurl a sail, catch the fly ball, ride the horse, dance on the stage, hang from a harness and fly through the trees…Everything is here waiting for our campers to try.  We have our first BBQ Dinner and DJ Social tonight and our trips start this week too. It's been hot and hazy these past few days but nothing is melting but our ice cream.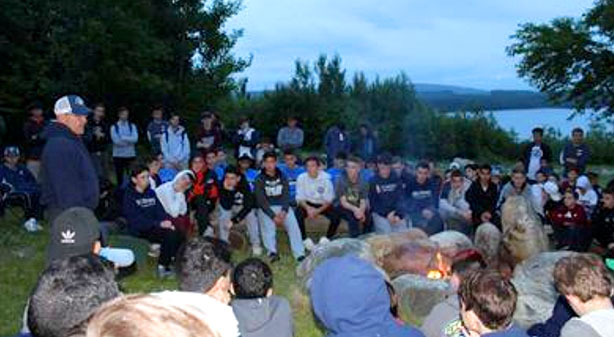 Last night, I looked out onto the whole camp gathered at the waterfront to watch a spectacular waterskiing show at sunset on our lake. I thought, as I have so many times before, what a unique experience, what a gift this is to unwrap and savor and share. Charles Eliot, the President of Harvard has put it another way; he said, "The organized summer camp is the most important step in education that America has given the world". We couldn't agree more, and we're so happy to be learning and loving our summer amidst the mountains, lake, fields and forests that are Camp Birchmont in New Hampshire.