After traveling in buses, planes, trains and automobiles, we are all here together getting comfortable in our cabins and learning to embrace camp life. Or as the kids say " Living our best life!" 😎🌟💪🏻
Our first week has flown by and campers are not thinking so much now about their parents and pets they left behind, but rather have begun charting a new course making new friends, and trying new things here at camp…even for our many returning campers; this summer will be unique.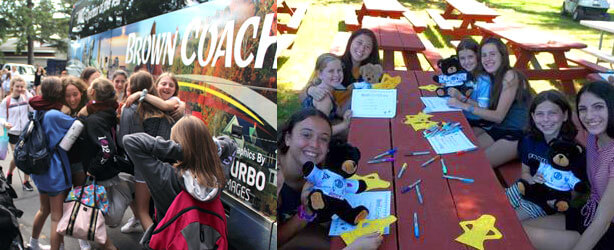 For some, leaving home is a bigger step than others. It takes time to make a friend. But we see connections happening all over camp. One of the great joys of camping is asking kids to take a leap and finding out they are flyers. Independence is a flight path with an upward trajectory, and this week we are onward and upwards to a great summer ahead.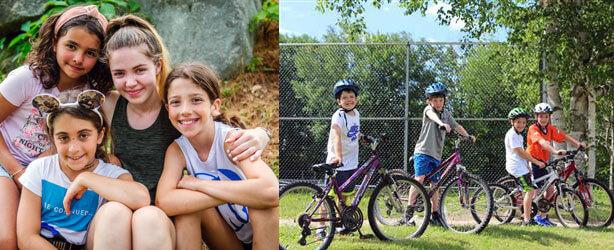 After a hot and hazy opening week with lots of Double-Swim and melting ice cream, this week has been filled with perfect temperatures, clear blue skies and bright sunshine. 90% of our campers have now passed their laps at the waterfront and begun sailing, kayaking, paddle boarding and water skiing. Our waterfront staff is working hard with the campers who have yet to pass this deep water safety test. We have the luxury of time here at Birchmont; time to rise to a challenge and prevail. Campers who have chosen fishing or waterskiing club have had the extra privilege of seeing the sun dip behind the mountains as taps plays to end each evening.
Our waterski show was a huge hit as the whole camp gathered on our beach to watch some spectacular skiing which hopefully will inspire our campers to try to get up on skiis themselves. When you have been around kids long enough you come to realize it's true that the young mind is not a vessel that needs filling but wood that needs igniting. We hope to provide the spark, the magic, the guidance, and the fun this summer.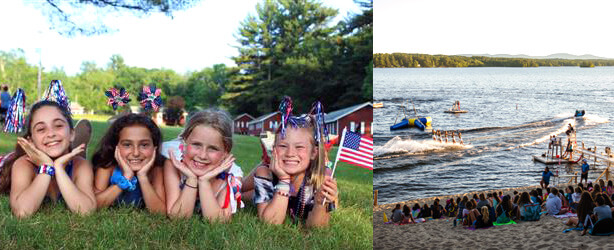 We have begun our Inter Camp Competition schedule with teams in swimming, soccer, basketball, and baseball. Our youngest girls and boys have met their Big Sisters and Brothers so they can greet each other throughout the camp day.
Our trip program began this week with Aquaboggan, Ogunquit Beach and Perkins Cove, Tubing down the Saco River, and our Pioneer and Explorer groups are having their overnights in the Orchard. We hope they see a moonrise and a thousand stars. It's the best place on camp to take in a lake view and vast night sky.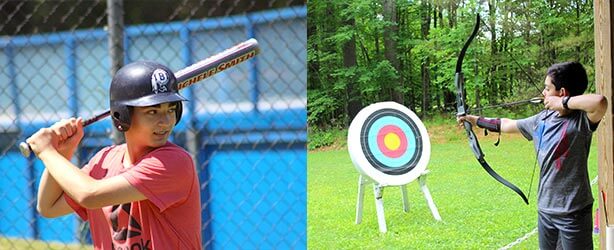 On Saturday, we look forward to Spirit Day, a full day of fun and games with a rival camp with whom we have been enjoying spirited competition for many years. The silver spirit day trophy still rests on our Dining Hall shelf but it is ours to win or lose on Saturday. We are ready.
We hope you are enjoying our photos and first weekly video which should serve to give you a glimpse of what we are doing in this special place called Birchmont.